---
South Carolina State Vegetable
Collard Greens
Brassica oleracea
, Acephala Group
Adopted:
June 2, 2011

South Carolina State Vegetable: Collard Greens
USDA Photograph
Collard greens became the official vegetable of South Carolina when Governor Nikki Haley signed Senate Bill No. 823 (S823) into Law on June 2, 2011.
The proposal to name collard greens the official state vegetable was prompted by a letter from Mary Grace Wingard, a 9-year-old Rocky Creek Elementary School student. Mary Grace said that she was inspired by a talk given by Governor Haley during a field trip her class made to the Statehouse.
"The governor told us to get excited and get involved in government, so I decided I would."
She wrote to Senator Jake Knotts (District 23 - Lexington County), who took on the task of writing and ushering S823 through the South Carolina General Assembly.
According to The State, "Mary Grace's family knows a thing or two about collards. Her great-grandfather is the namesake of Walter P. Rawl and Sons Inc., a family-owned farm in Lexington County and the state's largest producer of collards." [1]
A BILL

TO AMEND THE CODE OF LAWS OF SOUTH CAROLINA, 1976, BY ADDING SECTION 1-1-681 SO AS TO DESIGNATE COLLARD GREENS AS THE OFFICIAL STATE VEGETABLE.

Whereas, the State of South Carolina ranks second in the nation for collard green production; and

Whereas, Lexington County ranks first among counties in South Carolina for collard green production; and

Whereas, collard greens are a healthy addition to any Southern meal. Now, therefore,

Be it enacted by the General Assembly of the State of South Carolina:

SECTION 1. Article 9, Chapter 1, Title 1 of the 1976 Code is amended by adding:

"Section 1-1-681. Collard greens are the official vegetable of the State."

SECTION 2. This act takes effect upon approval by the Governor.

----XX----
The effort to make collard greens the official state vegetable was not the first time Mary Grace involved herself in politics. Even before entering the first grade, she persuaded her father, Charles, to lobby the United States Department of Agriculture (USDA) for salad bars in schools when he offered testimony at a USDA "Child Nutrition Listening Session" in Atlanta.
Mary Grace loved the salad bar in her elementary school cafeteria and thought every school should have a salad bar.
"On a mission for both his daughter and the produce industry, Charles urged USDA officials to establish a national policy that encourages salad bars in all schools and to make funding available so schools can buy needed refrigeration and salad bar equipment so they can serve students more fresh fruits and vegetables." [2]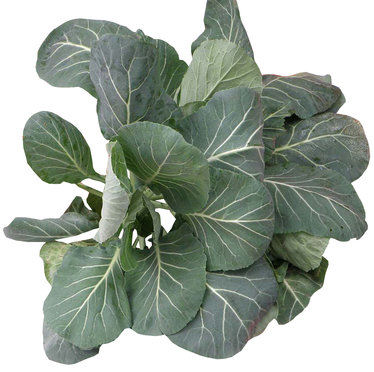 South Carolina State Vegetable: Collard Greens
- HANDOUT /LIFE HOME-ENV-FALLCROPS 2 NN
Additional Information
Collards: Clemson University Cooperative Extension Service - Prepared by Powell Smith, Lexington County Extension Agent, and Nancy Doubrava, HGIC Horticulture Specialist, Clemson University. (New 06/99. Revised 04/03. Images added 01/09.)
Collard greens: The George Mateljan Foundation for the World's Healthiest Foods.
Recipes using collard greens: The Food Network.
History of Collard Greens - Collard Green Recipe: Linda Stradley's WhatsCookingAmerican.net.
Plant Profile for Brassica oleracea L. (Wild Cabbage): USDA, NRCS. 2011. The PLANTS Database (http://plants.usda.gov, 18 June 2011). National Plant Data Team, Greensboro, NC 27401-4901 USA.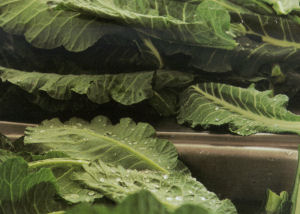 South Carolina State Vegetable: Collard Greens
USDA Photograph
Brassica oleracea L. (Wild Cabbage): A network connecting science with conservation - NatureServe Explorer: An Online Encyclopedia of Life.
Brassica oleracea L.: Integrated Taxonomic Information System (ITIS) Here you will find authoritative taxonomic information on plants, animals, fungi, and microbes of North America and the world.
State vegetables: Complete list of official state vegetables from NETSTATE.COM.
More symbols & emblems: Complete list of official South Carolina state symbols from NETSTATE.COM.

Seasoned
Collard Greens
Margaret Holmes Seasoned Collard Greens, McCall Farms: Margaret Holmes, Effingham, SC. Margaret Holmes Seasoned Collard Greens are among the healthiest vegetables on earth. These flavorful collard greens are slow simmered in a unique blend of spices that are ready to eat right out of the can. They are great source of vitamin E, rich in antioxidants and calcium.

Greens Glorious Greens!
Greens Glorious Greens!: More than 140 Ways to Prepare All Those Great-Tasting, Super-Healthy, Beautiful Leafy Greens, by Johnna Albi and Catherine Walthers. 288 pages. Publisher: St. Martin's Griffin; 1 edition (March 15, 1996) The latest word from the nutrition front is that green leafy vegetables may be our most powerful weapon against cancer and other diseases of aging. Plus, most dark leaft greens are high in nutrients such as beta-carotene, anti-oxidants, folic acid, and fiber.
In Greens Glorious Greens! Johnna lbi and Catherine Walthers, both gourmet natural foods chefs, unlock the mysteries of buying and preparing these delicious vegetables. In an easy-to-use A-to-Z format, they cover thirty-give different greens, providing nutritional information and a brief historical profile for each, plus tips on how to shop for freshness, and how to store, wash, and cut the greens for maximum flavor. Albi and Walthers offer more than 140 ways to turn these nutritional superstars into delicious salads, soups, stews, entrees, and sautees. Most dishes are quick and easy, low in fat, and of the scale in terms of nutrients and taste. Many of vegetarian and therefore cholesterol free, come contain chicken, beef or fish. Any home cook will delight in this clear and engaging guide to preparing all the vegetables that are not only good for you, but just plain good.

The Collard Patch
The Collard Patch, by Mary Lou Cheatham and Paul Elliott. 288 pages. Blue Moon Books Louisiana (May 15, 2006) The Collard Patch is all about collard greens growing, cooking, and eating and stories about growing up in Collard Country. If you think you don't like collards, you haven't tasted our collards.
If you think you don't like collards, you haven't tasted our collards. That's right, our collards are truly delicious prepared in very unique and creative ways. However, just imagine delicious food that is also wonderful for your heart and healthy for your body. Yes, many of our recipes are very healthy, indeed. They are low in fat, cholesterol, and sodium. How can you beat that good food that's good for you. Think of collards as appetizers, main dishes, side dishes, wraps, salads, and desserts. Yes, desserts.

Georgia Southern
Heirloom
Collards: Georgia Southern Heirloom Seeds, 6 grams. Although collards are a staple of southern cooking, they should be more widely grown for their nutritious green leaves that are high in vitamins and minerals and for their versatility in the kitchen. Collards are actually a non-heading member of the cabbage (mustard) family with huge cabbage-like, blue-green leaves. The young fresh leaves can be picked for salads. More mature leaves can be harvested when the plants are 6"-8" tall. The entire plant can be cut off at ground level, or the entire plant can be pulled (roots and all) and hung upside down in a cool dry place for 2-3 months. Excess harvest can also be blanched and frozen to provide greens for later use.
When to plant outside: Early spring, 3-4 weeks before average last frost. Or, they can be sown in late summer, 10-12 weeks before average first fall frost. Late summer plantings produce the best collard flavor, which occurs after light fall frosts.
When to start inside: 6 weeks before transplanting outside (3-4 weeks before average last frost).