South Carolina Law
The following information, regarding appointment of a Poet Laureate, was excerpted from the The South Carolina Code of Laws, Title 1, Chapter 3, Article 5, section 1-3-230.
Title 1 - Administration of the Government
CHAPTER 3. GOVERNOR AND LIEUTENANT GOVERNOR
ARTICLE 5. APPOINTMENT AND REMOVAL OF OFFICERS
SECTION 1-3-230.
SECTION 1-3-230. Appointment of poet laureate.
The Governor may name and appoint some outstanding and distinguished man of letters as poet laureate for the State of South Carolina.
Additional Information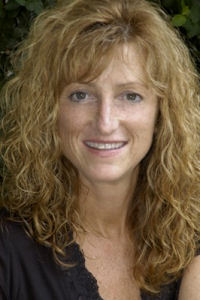 South Carolina State Poet Laureate
Marjory Heath Wentworth(2003- )
Photograph: Press 53
The Poetry of Marjory Wentworth: Poems and Interview - The Smoking Poet.
Charleston Profile: Marjory Wentworth: January, 2009 Article from CharlestonMag.com - South Carolina's poet laureate is spreading the word on all things literary.
Marjory Heath Wentworth: Website of Marjory Heath Wentworth.
Poet Laureate Timeline: United States Poet Laureate timeline from 1937. The Library of Congress.
More symbols & emblems: Complete list of official South Carolina state symbols from NETSTATE.COM.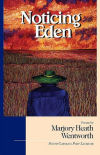 Noticing Eden
Marjory Heath Wentworth
Noticing Eden, by Marjory Heath Wentworth. 88 pages. Publisher: PUBLISHERDATE Reading level: Grades 99. Fred Chappell says, "Noticing Eden establishes Marjory Wentworth as a poet of keen observation and passionate understanding. Her work is so thoroughly immersed in nature that it seems as if the sea and sky speak for her and not that she speaks of them."
In her first full collection of poems, Marjory Wentworth's canvas is Lowcountry South Carolina. In language that is elegant and piercing, she links the mysteries of the human experience with the power of the sea, the vagaries of the wind, and the brilliance of the sun, always evoking the natural world in sensual detail.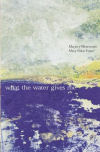 what the
water gives me
what the water gives me, Art by Mary Edna Fraser, Poems by Marjory Heath Wentworth. 86 pages. Publisher: BookSurge Publishing (September 10, 2002) what the water gives me is the culmination of a decade of artistic collaboration between poet Marjory Wentworth and artist Mary Edna Fraser. This book represents their powerful fusion of visual and verbal communication. Side by side, the poems and the monotypes present an innovative approach to human and environmental concerns.


Despite Gravity
Marjory Heath Wentworth
Despite Gravity, by Marjory Heath Wentworth. 60 pages. Publisher: Ninety-Six Press () Despite Gravity is a rich collection of poems ranging from the political to the personal. The title poem, "Despite Gravity," was written for the dedication of the new Arthur Ravenel Jr. Bridge in Charleston, S.C..
As Poet Laureate of the state, Ms. Wentworth is often asked to compose public poems for an occasion, and this is one such public poem. The poem examines the workers who came from all over the world to "construct a framework/into the endless air, where cables…..are as elegant as the strings on a harp/playing the sounds of wind rising off water."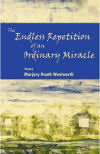 The Endless Repetition
of an Ordinary Miracle
Marjory Heath Wentworth
The Endless Repetition of an Ordinary Miracle, by Marjory Heath Wentworth. 88 pages. Publisher: Press 53 (April 1, 2010) "Marjory Heath Wentworth reminds us, once again, of why we return to poetry for solace and courage and ballast when our hearts are at their fullest, or most broken moments.
The poems, each and every, take the reader on a wondrous journey back and forth between the ordinary and the extraordinary, proving to us that the miraculous is everywhere, if only we look at it in the right light." --Lisa Starr, Rhode Island Poet Laureate