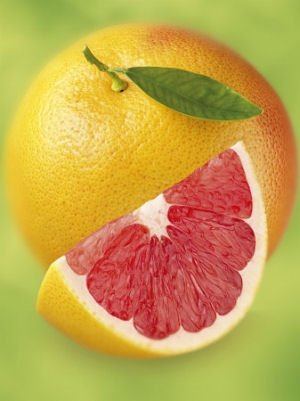 Texas State Fruit: Texas Red Grapefruit
Photographs, prints, and posters
Additional Information
Texas Grapefruit History: TexaSweet Citrus Marketing, Inc.
Citrus X paradisi Macfad. (pro sp.) (Grapefruit): USDA, NRCS. 2004. The PLANTS Database, Version 3.5 (http://plants.usda.gov). National Plant Data Center, Baton Rouge, LA 70874-4490 USA.
Citrus X paradisi Macfad. (pro sp.): Integrated Taxonomic Information System (ITIS) Here you will find authoritative taxonomic information on plants, animals, fungi, and microbes of North America and the world.
State Fruit: Complete list of official state fruit.
More symbols & emblems: Complete list of official Texas state symbols.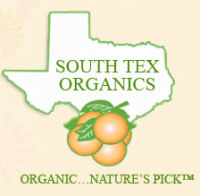 Texas State Fruit: Texas Red Grapefruit
from South Texas Organics
South Texas Organics: Purchase the official state fruit of Texas from South Texas Organics.
Citrus, by Lance Walheim. 112 pages. Ironwood Press (December 1, 1941) For anyone who grows citrus or wants to begin, this book offers a complete and up-to-date guide to selecting and growing more than one hundred varieties of oranges, mandarins, lemons, limes, grapefruit, and kumquats, as well as exotic citrus.
All About Citrus and Subtropical Fruits, Ortho; 2 edition (February 5, 2008) Grow your own citrus and subtropical fruit with help from All About Citrus and Subtropical Fruit. From detailed descriptions of over 70 varieties of citrus and 275 varieties of subtropical fruits, you are bound to find the best type for your garden. And don't forget the easy-to-follow care instructions that will ensure a bountiful harvest.
The Omnivore's Dilemma: A Natural History of Four Meals, by Michael Pollan. 464 pages. Penguin Press HC, The (April 11, 2006) The bestselling author of The Botany of Desire explores the ecology of eating to unveil why we consume what we consume in the twenty-first century
In Defense of Food: An Eater's Manifesto, by Michael Pollan. 256 pages. Penguin Press HC, The (2008) In looking toward traditional diets the world over, as well as the foods our families-and regions-historically enjoyed, we can recover a more balanced, reasonable, and pleasurable approach to food. Michael Pollan's bracing and eloquent manifesto shows us how we might start making thoughtful food choices that will enrich our lives and enlarge our sense of what it means to be healthy.
Garden tools from Amazon.com!
Custom Search