Additional Information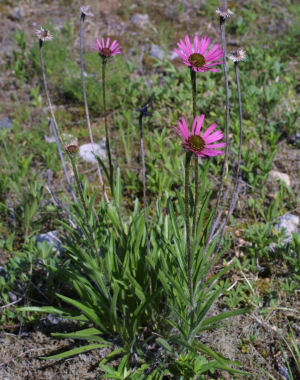 Tennessee State Wild Flower: Tennessee Echinacea
© 2002 Steven J. Baskauf
Echinacea tennesseensis (Beadle) Small, Tennessee Coneflower: The University of Texas: Lady Bird Johnson Wildflower Center.
Echinacea tennesseensis: Missouri Botanical Garden.
Echinacea tennesseensis (Beadle) Small, Tennessee purple coneflower: USDA, NRCS. 2012. The PLANTS Database (http://plants.usda.gov, 6 May 2012). National Plant Data Team, Greensboro, NC 27401-4901 USA.
Echinacea tennesseensis (Beadle) Small, Tennessee Coneflower: A network connecting science with conservation - NatureServe Explorer: An Online Encyclopedia of Life.
Echinacea tennesseensis (Beadle) Small: Integrated Taxonomic Information System (ITIS) Here you will find authoritative taxonomic information on plants, animals, fungi, and microbes of North America and the world.
State wildflowers: Complete list of official state wild flowers from NETSTATE.COM
More symbols & emblems: Complete list of official Tennessee state symbols from NETSTATE.COM.

100 seed packet
1 oz. package
1 lb. package
Echinacea tennesseensis (Tennessee Coneflower) Wildflower Seeds, This beautiful wildflower blooms with bright rays of rose colored flowers! The foliage consists of hairy stems with deep green slender leaves. It is somewhat shorter than Purple Coneflower, but the blossoms are a brighter rose color. (6,000 seeds per ounce)
Germination: Fall plant or cold stratify for 2 to 3 months for best results. Sow seeds just below the soil surface at 70F and water.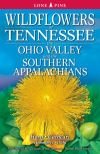 Wildflowers Of Tennessee, The Ohio Valley and the Southern Appalachians, by Dennis Horn, Tavia Cathcart. 496 pages. Publisher: Lone Pine Publishing (June 20, 2005)
This is the most complete, comprehensive and informative field guide ever published on the flora of this region. Sponsored by the Tennessee Native Plant Society, this labor of love has been 14 years in the making. The result is a landmark achievement that brings the beauty and uniqueness of wildflowers to amateurs and experts alike.
The focus is on Tennessee, but the Ohio Valley and Southern Appalachians are covered, encompassing all or parts of Alabama, Arkansas, Georgia, Illinois, Indiana, Kentucky, Maryland, Mississippi, Missouri, North and South Carolina, Ohio, Pennsylvania, Virginia, and West Virginia.
800 color photographs, 96 line drawings, 3 full-color state and region maps.

Gardening With The Native Plants Of Tennessee: The Spirit Of Place, AUTHOR. 416 pages. Publisher: University of Tennessee Press; 1 edition (October 31, 2002)
In Gardening with the Native Plants of Tennessee, Margie Hunter gives gardeners the knowledge they need in order to nurture this natural heritage in their own gardens. Beginning with a survey of the state's ecology—including geology, geography, plant life and animal species—Hunter takes a holistic approach to the process of gardening with native plants. The book's main section provides detailed accounts of 450 species of wildflowers, ferns, grasses, vines, shrubs, and trees native to Tennessee and adjacent states. These descriptions, arranged according to plant type, include both scientific and common name, flowering and fruiting times, propagation methods, soil and light requirements, and distribution patterns within the state. Nearly 400 color photographs illustrate the species discussions.
No other book designed for the home gardener includes such area-specific information on native species or such a comprehensive listing of plants.

Growing and Propagating Wildflowers of the United States and Canada, by William Cullina. 314 pages. Publisher: Houghton Mifflin Harcourt (April 15, 2000)
This most complete and authoritative guide to North American wildflowers offers clear and detailed information on growing and propagating 200 genera and 1,000 species of these precious plants. No matter what your level of interest -- whether it is to introduce a few plants into your garden or to learn how to propagate them for yourself or for sales, this book will inspire as well as inform you.
With Cullina's guidance, you'll learn in which parts of the continent the plants are found in the wild, and -- even more helpful -- where and how to succeed with them in your own garden wherever you live. As open land disappears, so too do many of the native plants that once flourished on this continent. Gardeners may be their last resort.
Gardening tools
Pruners, rakes, shovels, hoes, trowels, cultivators and tillers, greenhouses, yard carts and more.

U. S. State Flowers in Counted Cross Stitch , by Gerda Bengtsson. 99 pages. Publisher: Van Nostrand Reinhold (April 1977)
One of greatest living designers of charted cross-stitch offers exquisite, botanically correct cross stitch designs of state flowers of the 50 States.
Not currently in print, but definitely worth picking up a good used copy.

Quilting Flowers of the States, by Sue Harvey. 146 pages. House of White Birches (January 2003)
Create a great 12-inch flower block for each of the 50 states.
Techniques used are piecing, appliqué, paper-piecing and three-dimensional techniques.
State Birds & Flowers 1000-pc Puzzle: Created at the request of The National Wildlife Federation this design is a beautiful and informative puzzle featuring every state bird perched on the appropriate state flower.