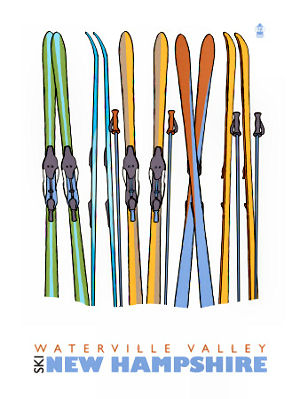 New Hampshire State Sport: Skiing
Photographs, prints, and posters
New Hampshire Law
The following information was excerpted from the New Hampshire Statutes, Title 2, Chapter 10.
TITLE I THE STATE AND ITS GOVERNMENT
CHAPTER 3 STATE EMBLEMS, FLAG, ETC.
Section 3:22
3:22 State Sport. - Skiing is hereby designated as the official state sport of New Hampshire.
Source. 1998, 94:1, eff. July 18, 1998.
Additional Information
Weather, skiing, and New Hampshire history: SkiNH.Com
History of Cranmore: Cranmore Mountain Resort, North Conway, New Hampshire.
New England Ski Museum: Website of the New England Ski Museum, Franconia Notch State Park, New Hampshire.
Timeline of Important Ski History Dates: The International Skiing History Association.
State Sports: Complete list of official state sports.
More symbols & emblems: Complete list of official New Hampshire state symbols.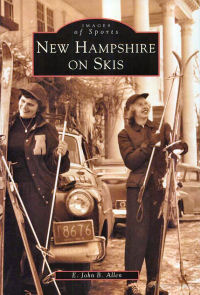 New Hampshire on Skis
by E. John B. Allen
New Hampshire on Skis (Images of Sports), by E. John B. Allen. 128 pages. Arcadia Publishing (November 13, 2002) The state of New Hampshire has a strong skiing tradition to brag about, and in the 1930s, it led the United States in ski activity. The early prominence of Dartmouth College's Outing Club and winter carnival was a major forerunner in the development of the sport and readied the state to receive the alpine impetus coming from Europe in the 1930s.
Two Planks and a Passion: The Dramatic History of Skiing, by Roland Huntford. 436 pages. Continuum; illustrated edition edition (November 2008) Roland Huntford's brilliant history of skiing begins 20,000 years ago in the last ice age on the frozen tundra. On these icy slopes skiing began as a means of survival. That it has developed into the leisure and sporting pursuit of choice for so many, in so many countries, bears testament to its elemental appeal. Its use in both polar exploration and wartime has changed the course of history. The origins of skiing are bound up with the emergence of modern man and the making of the world we live in. The dramatic history of skiing is brought to life in this engaging book.

The Story of Modern Skiing
by John Fry
The Story of Modern Skiing, by John Fry. 380 pages. Publisher: UPNE (October 31, 2006) This is the definitive history of the sport that has exhilarated and infatuated about 30 million Americans and Canadians over the course of the last fifty years. Consummate insider John Fry chronicles the rise of a ski culture and every aspect of the sport's development, including the emergence of the mega-resort and advances in equipment, technique, instruction, and competition.
Backcountry Skiing Adventures: Classic Ski and Snowboard Tours in Maine and New Hampshire, by David Goodman. 224 pages. Appalachian Mountain Club Books; 1st edition (September 1, 1998) Detailed descriptions and topographic maps for more than 20 tours--including Tuckerman Ravine--plus important gear and safety information, make this guide a must-have for every backcountry skier.
Harald Harb's Essentials of Skiing (Includes Free DVD), by Harald Harb. 104 pages. Hatherleigh; Pap/DVD edition (December 12, 2006). Twenty years ago, Harald Harb revolutionized learning to ski with his Primary Movement Teaching System. Harald has personally trained thousands of recreational skiers and many thousands more have mastered skiing through his books and videos. Now Harald reveals to readers everywhere the eight basic lessons that grant immediate improvement to any skier at any level. Essentials of Skiing is an easy-to-use yet powerful eight-step program proven to create success on the slopes. With in-depth descriptions and clear, detailed photos, the techniques and exercises will benefit skiers at every level from the novice to the most advanced.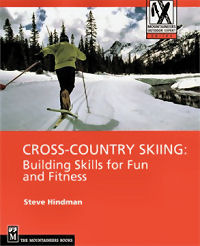 Cross-Country Skiing
by Steve Hindman
All-Mountain Skier : The Way to Expert Skiing, by Mark Elling. 240 pages. International Marine/Ragged Mountain Press; 2nd edition (September 26, 2002) The All-Mountain Skier helps skiers advance their skills with a foolproof, self-instructional program for mastering advanced techniques in even the most challenging conditions. Drawing from his extensive experience as a ski professional, instructor Mark Elling delivers essential advice and information - including tips from other expert skiers - to help readers perform like pros.
Cross-Country Skiing: Building Skills for Fun and Fitness, by Steve Hindman. 260 pages. Mountaineers Books (October 30, 2005) Fully certified instructor Steve Hindman, has introduced hundreds of people to the sport; and also contributed to the last two instruction manuals on nordic skiing for the Professional Ski Instructors of America. Here he shares the same tips he uses on the snow to help you have more fun whether you're setting out for a city park, looking for family fun at a groomed ski area, or heading into the backcountry to set your own track. This comprehensive guide covers equipment and accessories, waxing for grip and glide, training and conditioning, snow camping, route finding, and avalanche awareness. It will take you from how to fall (and how to get up again), through classic and skate skiing basics (including stance, poling principles, and downhill tactics), and up to more advanced variations of the sport.
Custom Search