---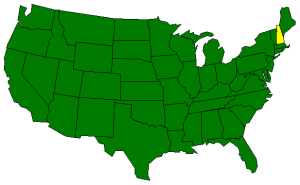 What do you know about New Hampshire?
Test your knowledge of New Hampshire. Take this quiz and find out if you've got what it takes to stand up for the 9th state to ratify the United States Constitution.
To take the test, select an answer for each of the following ten questions. When you have provided an answer to each question, click on the "How did I do?" button at the bottom of the page.
If you miss any of the questions, you'll be able to find the correct answers to all here at NETSTATE New Hampshire.
Start now...