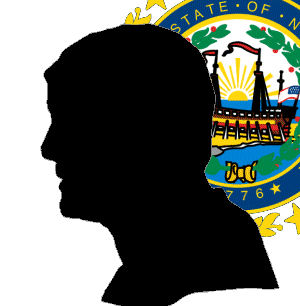 New Hampshire Native
New Hampshire Law
The following information was excerpted from the New Hampshire Statutes, Title 1, Chapter 2, Section 3:23.
TITLE I THE STATE AND ITS GOVERNMENT
CHAPTER 3 STATE EMBLEMS, FLAG, ETC.
Section 3:23
3:23 New Hampshire Native. -
I. A New Hampshire native is someone who was born in the state of New Hampshire or someone born to a mother domiciled in the state of New Hampshire at the time of his or her birth.
II. Nothing in this section shall affect official records.
III. No person who in good faith proclaims himself or herself to be a New Hampshire native pursuant to this section shall be charged with perjury.
Source. 2002, 189:1, eff. July 14, 2002.