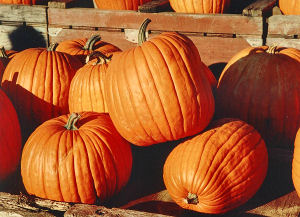 New Hampshire State Fruit: Pumpkin
New Hampshire Law
The following information was excerpted from the New Hampshire Statutes, Title 1, Chapter 3, Section 3:24.
TITLE I: THE STATE AND ITS GOVERNMENT
CHAPTER 3: STATE EMBLEMS, FLAG, ETC.
Section 3:24 State Fruit.
3:24 State Fruit. - The pumpkin is hereby designated as the official state fruit of New Hampshire.
Source. 2006, 93:1, eff. July 5, 2006.
Additional Information
State Fruit: New Hampshire Almanac.
State Adopts Pumpkin Plan: New Hampshire Public Radio.
Cucurbita mixta (Pumpkin): USDA, NRCS. 2004. The PLANTS Database, Version 3.5 (http://plants.usda.gov). National Plant Data Center, Baton Rouge, LA 70874-4490 USA.
Cucurbita mixta Pang.: Integrated Taxonomic Information System (ITIS) Here you will find authoritative taxonomic information on plants, animals, fungi, and microbes of North America and the world.
State Fruit: Complete list of official state fruit.
More symbols & emblems: Complete list of official New Hampshire state symbols.
Website: Keene, NH Pumpkin Festival.
Website: PumpkinNook.com - Everything about pumpkins, growing, Halloween, recipes, pumpkin seeds, facts, history, fun and games and more!
Website: ExtremePumpkins.com - Personal website of Tom Nardone.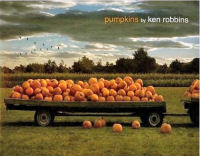 Pumpkins
by Ken Robbins
Pumpkins, by Ken Robbins. 32 pages. Square Fish (August 21, 2007) Reading level: Ages 4-8. From late summer to Thanksgiving, pumpkins are everywhere, a symbol of fall and a reminder of the holidays to come. In this handsome book, Ken Robbins-widely known for his sumptuous photo-essays on subjects ranging from trucks to tools to autumn leaves-portrays the pumpkin from seed, to sprout, to flower, to fully fledged fruit, and back again. Instructions are given to (safely) carve a jack-o'-lantern.
Big Pumpkin, by Erica Silverman. 32 pages. Aladdin (September 1, 1995) Reading level: Ages 4-8. The witch has grown the biggest pumpkin ever, and now she wants to make herself a pumpkin pie for Halloween. But the pumpkin is so big she can't get it off the vine.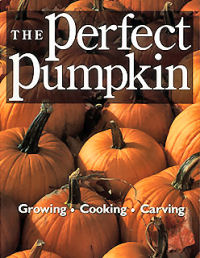 The Perfect Pumpkin
by Gail Damerow
The Perfect Pumpkin: Growing/Cooking/Carving , by Gail Damerow. 224 pages. Storey Publishing, LLC (January 8, 1997) Includes information for growing and harvesting more than 95 varieties of pumpkins, plus craft and carving projects from jack-o'-lanterns to soaps, creams, and decorations. Also includes more than 30 tasty recipes.
The Compleat Squash: A Passionate Grower's Guide to Pumpkins, Squashes, and Gourds, by Amy Goldman. 216 pages. Artisan (October 15, 2004) Growing, harvesting, and seed-saving instructions are included for the gardener, and for the cook a selection of recipes that show off the unique, lovely flavors of these versatile vegetables.
Pumpkin Carving, Ghost House Books (July 2003) The jack-o'-lantern is a central and traditional feature of Halloween. This book features the 22 design templates and tips that will make carving your pumpkins a snap.
Extreme Pumpkins: Diabolical Do-It-Yourself Designs to Amuse Your Friends and Scare Your Neighbors, by Tom Nardone. 96 pages. HP Trade (September 4, 2007) Tom Nardone has created a full-color guide to pumpkin carving that's truly frightening.
The Omnivore's Dilemma: A Natural History of Four Meals, by Michael Pollan. 464 pages. Penguin Press HC, The (April 11, 2006) The bestselling author of The Botany of Desire explores the ecology of eating to unveil why we consume what we consume in the twenty-first century
In Defense of Food: An Eater's Manifesto, by Michael Pollan. 256 pages. Penguin Press HC, The (2008) In looking toward traditional diets the world over, as well as the foods our families-and regions-historically enjoyed, we can recover a more balanced, reasonable, and pleasurable approach to food. Michael Pollan's bracing and eloquent manifesto shows us how we might start making thoughtful food choices that will enrich our lives and enlarge our sense of what it means to be healthy.
Garden tools from Amazon.com!
Custom Search