HOME
INTRO
SYMBOLS
ALMANAC
ECONOMY
GEOGRAPHY
STATE MAPS
PEOPLE
FORUM
NEWS
COOL SCHOOLS
STATE QUIZ
STATE LINKS
BOOK STORE
MARKETPLACE
NETSTATE.STORE
NETSTATE.MALL
GUESTBOOK
CONTACT US


---
South Carolina State Beverage
Milk
Adopted:
May 08, 1984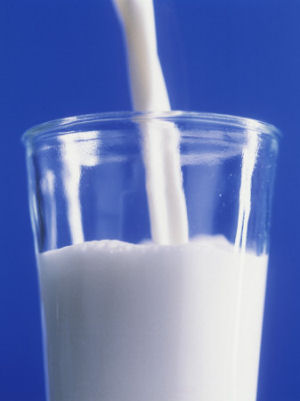 Official state beverage: Milk
Photographs, prints, posters, & tin signs
In an efficient move, the South Carolina General Assembly sponsored and adopted three official state symbols with one bill; Senate Bill No. 735.
Milk was adopted as the official beverage of the state for the following reasons as offered by the General Assembly in 1984:
Milk and milk by-products, such as cheese, were considered to offer a "healthy but varied diet;"
It was considered that over 20% of the nation's protein was provided by dairy products;
It was also cited that 72% of the nation's calcium was provided by dairy products;
Diary farmers were present in all but seven counties;
"Nearly fifty thousand cows produce nearly five hundred seventy million pounds of milk annually in the State with a gross volume alone of over eighty-nine million sixty-two thousand dollars;"
It was concluded that the dairy industry in South Carolina "represented a one hundred million dollar enterprise.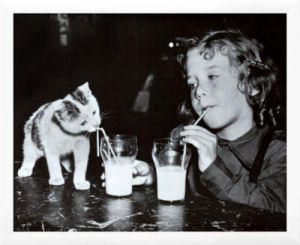 Milk Buddies
Photographs, prints, posters, & tin signs
South Carolina Law
The following information was excerpted from the The South Carolina Code of Laws, Title 1, Chapter , Article 9, section 1-1-690.
Title 1 - Administration of the Government
CHAPTER 1. GENERAL PROVISIONS
ARTICLE 9. STATE EMBLEMS, PLEDGE TO STATE FLAG, OFFICIAL OBSERVANCES
SECTION 1-1-690.
SECTION 1-1-690. Official State beverage.
Milk is the official state beverage.
Additional Information
MooMilk.com: MooMilk.com is brought to you by Margo Souza of Circle H Dairy located in the California Central Valley.
Got Milk?: Official "Got Milk" website from the California Milk Processor Board -- health benefits purposely exagerated to prevent boredom!
State Beverages: Complete list of official state drinks and beverages.
More symbols & emblems: Complete list of official South Carolina state symbols.


The Untold
Story of Milk
Ron Schmid
The Untold Story of Milk, by Ron Schmid. 512 pages. Publisher: NewTrends Publishing; 2 Upd Rev edition (March 25, 2009) Dr. Schmid chronicles the role of milk in the rise of civilization and in early America, the distillery dairies, compulsory pasteurization and the politics of milk, traditional dairying cultures and the modern dairy industry. He details the betrayal of public trust by government health officials and dissects the modern myths concerning cholesterol, animal fats and heart disease. And in the final chapters, he describes how scores of eminent scientists have documented the superiority of raw milk and its myriad health benefits.