[ LOBBY | PEOPLE | COOKING | HISTORY | OUTDOORS | REFERENCE | TRAVEL | MORE ]

F L O R I D A B O O K S T O R E L O B B Y
Welcome to the Florida State Bookstore. We're glad you stopped by and we hope that you find exactly what you're looking for. Shopping categories include books about Florida people, books about Florida History, Florida Cookbooks, Hiking and enjoying the Florida outdoors, Florida reference books, and calendars, magazines and newspapers, DVD and videos, and posters under MORE. In The Florida State Bookstore you will find information about Florida for readers of all ages. Age ranges for books for young readers are highlighted in red. Have fun.
---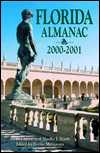 Florida Almanac: 2000-2001 by Del Marth, Bernie McGovern
This is the current version of the all-in-one activities guide, reference manual, atlas, directory, and history book of Florida. Includes sections on financial institutions, minerals, maps of each county and the 1998 elections.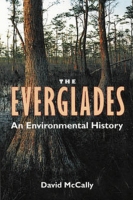 The Everglades: An Environmental History by David McCally
This is the first major discussion of the formation, development, and history of the Everglades, considered by many to be the most endangered ecosystem in North America. Comprehensive in scope, it begins with South Florida's geologic origins - before the Everglades became wetlands - and continues through the 20th century, when sugar reigns as king of the Everglades Agricultural Area.

Charting the effects of human intervention upon the region, David McCally traces its habitation from the Calusas and other native groups to the modern period dominated by agribusiness. In between, he discusses the Spanish contact period, the first efforts to farm the region, the first attempts in the 1880s to drain it, and the era of the "engineered" Everglades.


---
[ HOME || INTRO || SYMBOLS || ALMANAC || ECONOMY || GEOGRAPHY || STATE MAPS || PEOPLE ]
[ FORUM || NEWS || COOL SCHOOLS || STATE QUIZ || BOOK STORE || MARKETPLACE || STATE LINKS ]
|| GUESTBOOK || CONTACT US || PRIVACY STATEMENT ]
---
Site designed exclusively for NETSTATE.COM by NSTATE



NETSTATE.COM is a Trademark of NSTATE, LLC.
Copyright © 1998- by NSTATE, LLC. All rights reserved.
No copyright is claimed on non-original or licensed material.
Support NETSTATE