Robert Tyre (Bobby) Jones
Born: March 17, 1902
Place: Atlanta, Georgia
Died: December 18, 1971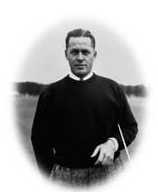 Robert Tyre (Bobby) Jones was born in Atlanta, Georgia on March 17, 1902. He began playing sports when he was a boy, favoring baseball and golf. In 1911, when he was nine years old, Bobby won the Atlanta Junior Golf Championship. As a teenager, there was no question that Bobby's game was golf. He went on to college, graduating from Georgia Tech with a degree in mechanical engineering, and then from Harvard University with a degree in English literature. He continued to excel on the golf course as he pursued his studies. He raised a family, became a lawyer, and at the same time was widely regarded as the greatest amateur golfer to ever play the links. He truly loved the game of golf and inspired the world with his good sportsmanship, his skill, and his phenomenal success at the game.
In 1923 Bobby Jones won the U.S. Open, and for the next eight years he dominated the field. He won the National Open again in 1926, 1929, and 1930. He was victorious in the British Open in 1926, 1927, and 1930. And he won the National Amateur tourneys in 1924, 1925, 1927, 1928, and 1930. In fact, 1930 was one for the record books as Jones captured the U.S. and British Amateurs as well as the U.S. and British Opens all in the same year, becoming the only golfer to ever claim title to the Grand Slam of golf. During this time, Bobby Jones was still in his twenties, and he was already a golfing legend famous not only for his remarkable command of the game, but also for his charisma and grace. With the Grand Slam to his name, he retired from active competition at the age of 28.
Bobby Jones did not fade into the shadows, however. In 1933 he and Scottish architect Alister Mackenzie designed the Augusta National Golf Course and then founded the Masters Tournament in 1934. The Masters Tournament has itself become a classic, and is held annually on the Augusta course.
Golfers are fortunate that Bobby Jones was also a writer. When he was 25, in the midst of his success on the greens, he wrote his first book on golf, Down the Fairway. He later wrote Golf Is My Game, but his classic is Bobby Jones On Golf. Click here to purchase Bobby Jones On Golf from Amazon.com. This is a reissue of Jones' classic instructional, which is now available after having been out of print and unavailable for two decades. It is well-written, informative and inspirational, and is a must for any golfer's library. In fact, it gets even better for the golfer: When Martin Jones was doing research for The Greatest of Them All : The Legend of Bobby Jones (which should also be on every golfer's coffee table) he found a golfer's treasure chest. It was a box of previously undiscovered photographs of Jones himself demonstrating all the game's fundamentals. Davis enlisted the help of Ben Crenshaw (twice Master's champion) and their collaboration resulted in a fantastic instructional that every golfer should have: Classic Instruction. Required reading for every golfer!
For a more visual lesson from the golfer who some call the greatest of all time, take a look at this video available from Amazon.com: Bobby Jones: How I Play Golf - The Long Game. This instructional video, with introduction by legendary golfer Jack Nicklaus, is a timeless demonstration of the fundamentals of the game. It contains a wealth of information from Bobby Jones, with great tips and careful pointers on how to correct golfers' common mistakes.
---