California State Tartan
| | | |
| --- | --- | --- |
| Official state tartan | | Adopted:July 23, 2001 |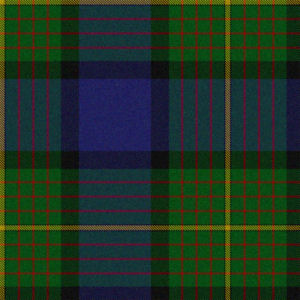 Muir Clan Tartan: STA No. 345 [Scotweb Store ]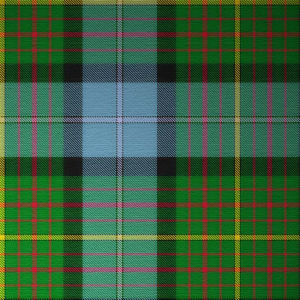 California State Tartan: STA No. 2454 [ Scotweb Store ]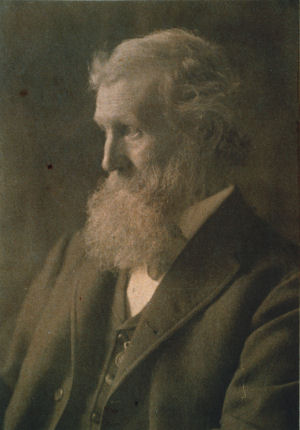 John Muir c. 1909, Courtesy: Library of Congress
Adoption of the California State Tartan
John Howard Standing (J. Howard Standing), a Canadian by birth, makes his home (2007) in Tarzana, California. He graduated from the University of California, Los Angeles and earned a law degree from Southwestern University SOL, also in Los Angeles. He was admitted to the State Bar of California on January 5, 1966.
Mr. Standing has served as President, Vice President, Treasurer, and Secretary of the St. Andrew's Society of Los Angeles and also as a member of St. Andrews Society of Southern California.
At his summer residence, near Victoria, B.C., Canada, Mr. Standing conceived the idea of a state tartan and began sketching a design. He was joined by Thomas Ferguson of Sydney, B.C., Canada, who offered design and commercial assistance.
The pattern of a tartan is referred to as a sett. The Standing/Ferguson pattern was based on a sett of the Muir Family Tartan, but with sufficient modification to make it recognizable, and registerable, as a unique sett. The differences would make it uniquely representative of the State of California and the similarities would honor the memory of Scottish immigrant and California naturalist and conservationist John Muir, a founder of the Sierra Club.
And, according to a July 28, 2001 article in the San Francisco Chronicle, there was a practical side to Standing's decision to base the California Tartan on the Muir Family Tartan as well. "I didn't want to get into an argument with the Campbells, the McPhersons, etc., etc. I thought, no one in California is going to argue with the Muir family."1
In late 1997, while serving as President of the St. Andrew's Society of Los Angeles, Mr. Standing initiated a campaign to have the design he and Mr. Ferguson had created adopted by the State of California as its official tartan.
On February 20, 1998, California Assemblyman Tom McClintock, of Thousand Oaks, introduced Assembly Bill No. 2362 (AB 2362) offering
The Legislature finds and declares that many Californians of Scottish, Irish, and other Celtic descent have made major contributions to the development of California. The state's natural splendor and history have been symbolized by the pattern and colors of a sett based on the family tartan of the revered John Muir, but with sufficient originality as to be independently recordable with the Scottish Tartan Authority as a unique tartan. The tartan's blue reflects the sky, the ocean, and the rivers and lakes, while the green stands for the mountains, fields, and parks. The red, gold, and blue seams signify the arts, sciences, agriculture, and industry of California.
Though AB 2362 never made it to the Assembly floor for a vote, Assembly Concurrent Resolution No. 93, also introduced by Tom McClintock, was confirmed that year, declaring "That the Legislature of the State of California wishes to honor the great traditions and heritage of Scotland with a Scottish Tartan Day, which is hereby declared to be April 6, 1998, and every April 6th thereafter."
After the 1998 false start, L. Howard Standing and the St. Andrew Societies did not give up on the idea. Instead, they determined to be better prepared next time.

STWR 2454
The Standing/Ferguson sett was registered with the Scottish Tartans Society in Pitlochry (Certificate #447), the Registry of All Known Tartans (TS 2454), the Scottish Tartans Authority (20011), and the World Registry of Tartans.
Coming on board for the next attempt in the California State Legislature was Christopher Gray Lamberton, FSA Scot, Past President of the St. Andrews Society of Southern California, President St. Andrews Foundation of Southern California, and Regional High Commissioner (AZ, CA, HI, NV) of the Clan Stewart Society in America. He proposed a petition drive and provided a draft of the state tartan legislation (fine-tuned by J. Howard Standing).
Support for legislation was solicited from the California County Boards of Supervisors. The Clans, The Saint Andrews and The Caledonian Societies all rallied to help raising thousands of signatures at the various Highland Games throughout the state. Thousands of signatures were collected across the state in support of the legislation.
On February 22, 2001, Assembly Bill No. 614 (AB 614) was introduced by Assembly members Helen MacLeod Thomson and Bill Campbell. Sixteen other legislators added their names to the bill as coauthors. [ AB 614 as introduced ]
According to the May 7, 2001 analysis by the Assembly Committee on Governmental Organization, the St. Andrew's Society of Los Angeles, Inc. offered this in support of AB 614.
The Saint Andrew's Society of Los Angeles, Inc. (the Society) writes in support that the tartan design is based on the Muir Family tartan as a measure of respect for California's most revered American-Scot, John Muir. As a "distinct" tartan, the Society states, that it may be claimed and worn by any resident of California, and in this regard extends an opportunity for unity in the diverse California community.
On May 21, 2007, AB 614 was passed unanimously in the Assembly and forwarded to the Senate.
On July 9, 2001 an amended version of AB 614 was passed unanimously in the Senate and returned to the Assembly for their approval.
On July 23, 2001, Governor Gray Davis signed Assembly Bill No. 614 into law, approving the Standing/Ferguson tartan as California's official state tartan. [ AB 614 as approved ]
Registered supporters of the bill included
Saint Andrew's Society of Los Angeles, Inc. (source)
Dixon Scottish Cultural Association
St. Andrews Society of Southern California
City of Upland
Clan MacLeod Society, USA, Inc., Pacific Region
The Scottish Society of Central California
House of Gordon, United States Branch and California Division
Scottish Clan and Tartan Information Center
United Scottish Society, Inc.
Caledonian Club of Sacramento, Inc.
Caledonian Club of San Francisco, Inc.
Clan Steward Society
Clan Morrison Society of North America
Several individual letters and a petition representing approximately 7500 individuals
Backers -- almost universally Californians of Scottish background -- say the tartan honors the contributions of the state's 4.5 million residents who cite Scottish, Scotch-Irish or other Celtic ancestry. "Break out the bagpipes, we're going to have a party," said Assemblywoman Helen MacLeod Thomson, Davis, the author of the new law.1
California Law
The following information was excerpted from the California Government Code, Title 1, Division 2, Chapter 2.
CALIFORNIA GOVERNMENT CODE
TITLE 1. GENERAL
DIVISION 2. STATE SEAL, FLAG, AND EMBLEMS
CHAPTER 2. STATE FLAG AND EMBLEMS
SECTION 420-429.8
424.3. (a) The tartan defined in subdivision (b) is the official State Tartan, and may be claimed by any resident of the state.
(b) The official State Tartan is generally described as a pattern or sett consisting of alternate squares of meadow green and pacific blue that are separated and surrounded by narrow charcoal bands. The squares of meadow green are divided by a gold seam that is supported by charcoal lines on each side. There are three redwood stripes, the middle of which is broader, that are added to each side of the gold seam. The pacific blue square is divided by a sky blue stripe, which is supported on each side by charcoal lines.
The tartan is specifically defined by the following weave code:
Y...B..G...S..G...S..G...S..G...B...A...B...K... Ancient Colors
8...2..20..4..20..8..20..4..20..32..56..2...8... Full Pivots
This weave code means that the threads begin with 8 threads of yellow, followed by 2 threads of black, 20 threads of green, 4 threads of scarlet, 20 threads of green, 8 threads of scarlet, 20 threads of green, 4 threads of scarlet, 20 threads of green, 32 threads of black, 56 threads of azure, 2 threads of black, and 8 threads of sky blue. At that point the weave pivots and returns, beginning with 2 threads of black, and continuing the sequence in reverse order through 8 threads of yellow, at which point it pivots back again.
---
Source: California State Legislature, California Law, (http://www.leginfo.ca.gov/calaw.html), February 19, 2008.
Source: The St. Andrew's Society of Los Angeles, Inc., (http://www.tartanplaid.com/Saint/saint.html), February 20, 2008.
Source: The St. Andrews Society of Southern California, (http://www.thesaintandrewssociety.org/), February 21, 2008.
Source: The Sierra Club: The John Muir Exhibit, Official tartan honors John Muir, (http://www.sc.org/john_muir_exhibit/tartan/index.html), February 20, 2008.
Source: 1The San Francisco Chronicle, California sports new state tartan, by Greg Lucas, Sacramento Bureau Chief, July 28, 2001.
Source: State Names, Seals, Flags and Symbols: A Historical Guide Third Edition, Revised and Expanded by Benjamin F. Shearer and Barbara S. Shearer. Greenwood Press; 3 Sub edition (October 30, 2001).
---
Additional Information
California Tartan Honors John Muir: Part of the John Muir Exhibit sponsored by the Sierra Club.
John Muir Biography: Brief biography of John Muir from NETSATE.COM.
John Muir: A Brief Biography: A brief biography of naturalist and conservationist John Muir from the Ecology Hall of Fame.
The Saint Andrew's Society of Los Angeles, Inc.: The Saint Andrews Society of Los Angeles was founded in 1930 and maintains a continuing affiliation with the Saint Andrew Society of Edinburgh..
The Saint Andrew Society of the Central Coast: The Saint Andrew Society of The Central Coast encompasses the Counties of San Luis Obispo, Santa Barbara, Ventura, and parts of Kern and Northern Los Angeles. It is an amalgam of Celtic, Caledonian, and Scottish Societies in the area..
The St. Andrew Society of Southern California: Dedicated to the Arts, Culture, History and Traditions of Scotland.
John Muir National Historic Site: The John Muir National Historic Site preserves the Victorian home of the noted author and preservationist. Surrounded by almost 9 acres of fruit orchards and 326 acres of oak woodland, the site today is just a small piece of the original 2,600 acre ranch..
Scotweb Store: The World's Largest Scottish Store - just for you! Founded in 1995, Scotweb was Scotland's first secure shopping site. Today our mission remains to bring you the finest authentic Scottish products, for pleasure and pride in years to come! Part of the Scotweb network.
Clans and Families of Scotland: The History of the Scottish Tartan
: This book follows a well worn pattern but does it well. A small section is devoted to each name, its tartan is illustrated and, in this case, a major advantage is the inclusion of the heraldic drawings of the chief's arms and in some cases, standards, by the late Don Pottinger, Islay Herald at the Court of the Lord Lyon. Hardcover: 224 pages.
Scottish Customs: From The Cradle To The Grave
: A highly readable and absorbing collection of traditions surrounding rites of passage, drawing upon a broad range of literary and oral sources from the sixteenth century to the present day. Paperback: 340 pages, Publisher: Birlinn Publishers; New edition (March 30, 2005).
Histories of Scotland
: A collection of bestselling history about Scotland.
Scotland Travel
: Scotland travel guides and maps.