HOME
INTRO
SYMBOLS
ALMANAC
ECONOMY
GEOGRAPHY
STATE MAPS
PEOPLE
FORUM
NEWS
COOL SCHOOLS
STATE QUIZ
STATE LINKS
BOOK STORE
MARKETPLACE
NETSTATE.STORE
NETSTATE.MALL
GUESTBOOK
CONTACT US


---
Double click on word for definition.
Indiana State Language
English
Adopted:
February 29, 1984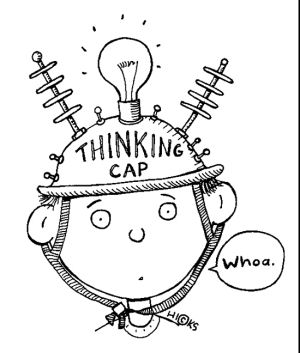 Indiana State Language: English
Clip art licensed from the Clip Art Gallery
on DiscoverySchool.com
It was 1984 and State Senator Joseph Corcoran was concerned. In his own words,
There are certain parts of our country where there are certain language changes taking place. And before this becomes a bone of contention or an issue, I would like to anticipate a problem and have the English language officially established as the official language of the state so there's no discussion as to what language is going to be taught within the school systems.
("English may be official language")
So Sen. Joseph Corcoran filed Senate Bill No. 243 proposing that English be designated the official language of the state of Indiana.
We're still a little fuzzy about Senator Corcoran's motivation, and hope the following quotes from the Kokomo Tribune offer some clarification. He attempted to offer further explanation;
"I can't anticipate where the problem might be prevalent, but there has been some difficulty, if you will, within the school systems in the vicinity of Sunman, for example. I know of that personally, and I'm aware of certain other parts of the state, too."

Corcoran says his experiences in Ottawa, Canada, where he was executive officer for the defense attache of the U.S. Embassy from1965 to 1968, prompted him to sponsor S.B. 243. The measure would adopt English as the state language,"

"I saw what happens when you wind up with two languages. In order to function in business, to work in government, to achieve anything at all one has to be bilingual, meaning you have to be capable of speaking both English and French," he said.
("English may be official language")
An article in the Daily Herald stated
Its sponsor, State Sen. Joseph Corcoran, said he was motivated by a concern that bilingualism could divide a nation and a culture.
("Here's a garbage man who could deliver")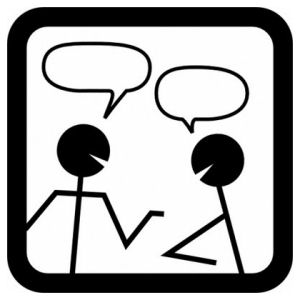 New Hampshire State Language: English
It's a little difficult to understand exactly what problem the Senator thought his legislation was addressing but, as far as we can tell, he wanted to preempt the possibility of a language other than English becoming the language spoken in Indiana and any resulting confusion and/or disruption for Indiana citizens that this might cause.
Sen. Corcoran did acknowledge that the bill wasn't addressing a problem that existed at the time in Indiana. He said the legislation was designed as a preventative measure for a situation that could occur within the next ten years or so.
He also said he understood that federal legislation would take precedent over state action, but he thought it important that Indiana take the lead in establishing a state policy regarding the problems that he thought lay ahead.
Whatever Senator Corcoran's purposes, Senate Bill No. 243 did win approval of both houses of the Indiana General Assembly.
On February 29, 1984, English became the official state language of Indiana when Governor Robert D. Orr signed Senate Bill 243. The law was to become effective on September 1 of that same year.
Indiana Law
The following information was excerpted from the Indiana Code, Title 1, artilce 2, Chapter 10, Section 1-2-10-1.
TITLE 1. GENERAL PROVISIONS
ARTICLE 2. STATE EMBLEMS
Chapter 10. State Language
IC 1-2-10-1
IC 1-2-10-1
Official language of state
Sec. 1. The English language is adopted as the official language of the state of Indiana.
As added by P.L.1-1984, SEC.1.
---
Sources...
"English Now the Official State Language." Anderson Daily Bulletin 1 Mar. 1984: 10. Web. 7 May 2015.
"English May Be Official Language." Kokomo Tribune 8 Jan. 1984. Web. 7 May 2015.
"Here's a Garbage Man Who Could Deliver." The Daily Herald 5 Mar. 1984, Arlington Heights ed., sec. 1: 2. Paddock Publications. Web. 7 May 2015.
"IC 1-2-10-1 Official Language of State." Indiana Code. State of Indiana. Web. 7 May 2015.
Shearer, Benjamin F. and Barbara S. State Names, Seals, Flags and Symbols: A Historical Guide Third Edition, Revised and Expanded. Westport, Conn: Greenwood Press, 3 Sub edition, 2001.
---
Additional Information
What are the origins of the English Language?: Merriam-Webster, Incorporated.
A Brief History of English: by Dr. L. Kip Wheeler 1998-2014.
The History of English: How English went from an obsure Germanic dialect to a global language, by Luke Mastin.
State languages: Complete list of official state languages from NETSTATE.COM
More symbols & emblems: Complete list of official Indiana state symbols from NETSTATE.COM.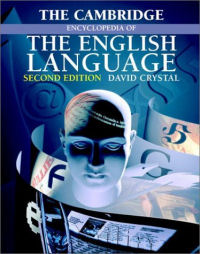 The English Language
by David Crystal
The Cambridge Encyclopedia of the English Language, by David Crystal. 506 pages. Cambridge University Press; 2 edition (August 4, 2003)
The Cambridge Encyclopedia of the English Language is one of the publishing phenomena of recent times. Rarely has a book so packed with accurate and well researched factual information been so widely read and popularly acclaimed. This Second Edition now presents an overhaul of the subject for a new generation of language-lovers. The length of the book has increased by 16 pages and there are 44 new illustrations, extensive new material on world English and Internet English, and a complete updating of statistics, further reading suggestions and other references.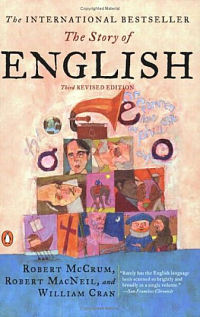 The Story of English
McCrum, MacNeil, and Cran
The Story of English: Third Revised Edition, by Robert McCrum, Robert MacNeil, William Cran. 496 pages. Penguin (Non-Classics); 3 edition (December 31, 2002)
Originally paired with a major PBS miniseries, this book presents a stimulating and comprehensive record of spoken and written English-from its Anglo-Saxon origins some two thousand years ago to the present day, when English is the dominant language of commerce and culture with more than one billion English speakers around the world. From Cockney, Scouse, and Scots to Gulla, Singlish, Franglais, and the latest African American slang, this sweeping history of the English language is the essential introduction for anyone who wants to know more about our common tongue.
A History of the English Language, by Albert C. Baugh, Thomas Cable. 447 pages. Prentice Hall; 5 edition (November 19, 2001)
For courses in the History of the English Language (English Composition). Comprehensive and balanced, this classic exploration of the history of the English language combines internal linguistic history and external cultural history--from the Middle Ages to the present. Students are encouraged to develop both an understanding of present-day English and an enlightened attitude toward questions affecting the language today.